I understand you grew up in High Point, North Carolina, the furniture capital of the world. How did that experience shape your career?
The home furnishings industry was in my blood when I was growing up, my Mom was a designer and my Dad was in textiles.  I remember my dad would come back from a business trip and he'd have these huge fabric sample cases on wheels, he'd open them up and I would pour through the fabrics, it was all plaids, paisleys and very traditional patterns.  I loved seeing the color combinations and textures, that influenced my love of fabrics today! My mom was never afraid to re-design and update rooms throughout our house, she never saw it as a big deal or a difficult production.  That taught me to not get overwhelmed when working on a new design for a client, it's all do-able and it's nothing to get nervous and stress about, the design process should be fun!
Did you have a big break? Or a defining moment that helped launch your success in the design industry? 
I'd say my big break and the thing that got me into interior design was I auditioned to be a host on a makeover TV show, Design Invasion on FOX.  They found out about my furniture/ design background in North Carolina and asked me to audition as the host AND the Interior Designer.  I ended up getting the show and traveled across the country for the next 8 months, making over rooms that I'd never seen before for $6000 in just 12 hours.  It taught me so much about interior design but even more about how people live and what they really want.  I would want the biggest reaction possible for the reveal, I wanted to give them a design that THEY would like, it wasn't about me, I wasn't going to be living there, they needed to like it. That's something I do with clients now, I don't go in and force my Libby Langdon Style on them, I give them ideas I think they would like and then we craft a design that's uniquely theirs, one that announces their own personal style. It also taught me to be flexible and how to be a problem solver, it's all happening so quickly and things inevitably go wrong, you learn how to go with the flow and make it work.  That was what put me not only on the path of design but also gave me my start in TV and media for interiors.
How would you characterize your decorating style?
"Easy, Elegant, Everyday Style". The 'easy' comes from my accessible and simple approach to design, the process should be fun while you're doing it and rewarding when you are finished.  The 'elegant' is you can have a comfortable and functional design but it can also be stylish and beautiful.  And the 'everyday' represents the majority of clients I work with, they have kids, pets and friends who drink red wine.  It's all about creating spaces that work for life's realities and making sure that folks feel like they are living in a home and not a showplace.  It's what works for your family's needs and it can look fabulous at the same time!
You now have a whole home furniture collection with Fairfield, what made you want to design your own line of furniture?  
It's been a great for me to partner with Fairfield, they are a 102 year old furniture manufacturer based in Lenoir NC.  They have allowed me to showcase that I could design a collection that would sell out in the marketplace and start to let people see the types of products I wanted to design. I feel everything I design shares the common thread of my signature "Easy, Elegant, Everyday Style." My designs are based on the countless hours I work with clients and consumers across the country, listening to how they really live and what they really want. I think I'm making my mark by creating items that offer great style, value and are functional for today's modern lifestyle; I like to think of it as product with a purpose!
How do you juggle your own client and residential work with everything else on your plate?
I'm a big list maker and I work pretty much all the time but I really love the one-on-one time with clients, I would never want to stop working on my residential/ commercial design projects. It also keeps me on the frontlines of what people are liking now, it's a form of research and development for the products I design and that information is invaluable.  The time balance is tricky, if possible, I try to work on product design, (sketches/ product descriptions/ color renderings/ notes on CAD and measurements/ promotional materials) on the weekends.  Inevitably things come up during a weekday where I need to pivot and address the issue, I just try not to beat myself up if a day gets gobbled up with product design problems instead of client work, I will eventually get it all done.  
When designing a room where you do typically start—furniture, fabric, rugs or color palette? 
I usually begin with 20 questions with the client, asking them what colors do they like, what colors do they hate, how do they entertain and what are the needs of their family and do they have a favorite vacation spot or any Pinterest or Houzz boards of looks they like.  I think it's best to gather as much information ahead of time to help the process move quickly and smoothly!  If the client isn't sure of a look or style they want then I come up with color palette choices, we pull together different color stories to show them; groupings of fabrics each with patterns, solids, and neutrals.  The next most important step is working on the furniture layout and once I have the placement just right I can start sourcing furniture that works proportionally. Then I fill in with rugs, lamps, artwork and accessories and all the finishing touches that make the room feel complete and totally finished.  
What is the best piece of design advice you've ever received? 
I don't think it was advice I ever got but it was more a discovery as I started working in design with all sorts of clients.  I would say my best advice for anyone is to choose items YOU want, not what a designer says you have to have….you don't HAVE to have anything, it's what you are comfortable and want to live with.  There are a million choices of fabrics, furniture and décor pieces…It's all out there for the taking and it's just about finding the designer that will connect with you and help you craft your own personal design story that will resonate for years to come!
Clients turn to you for ideas and inspiration.  What or whom inspires you?  
I'm most inspired when I have the chance to travel and get out into the world and experience different places, cultures and styles.  I have a lot of things on my plate so this is sometimes difficult to pull off with my hectic schedule.  If I can't take a trip I head to a museum, I find I can discover interesting furniture shapes and styles, unexpected and dynamic color combinations and unusual mixing of materials. I can see all of this in a painting, ancient jewelry and textile design and even in sculpture. For me it's really about being open to finding inspiration in all forms and then figuring a way to translate it to product design in an updated way.   
I think another aspect of what I do that's different is the way I share interior design inspiration and information with people. Whether in my book about Small Space Solutions, or doling out design tips and tactics on makeover TV, I like to arm people with as much home style advice as possible. This accessible approach has served me well when it comes to promoting the pieces I design and "telling the story." When I'm able to share my design perspective that allows me to seek new partnerships and find what's a good fit for me. I don't want to partner with a company that's already producing looks that I would want to design, that doesn't seem to help them or me, it cannibalizes their existing business rather than bringing them new design options and introducing a new audience.
Learn More About Libby Langdon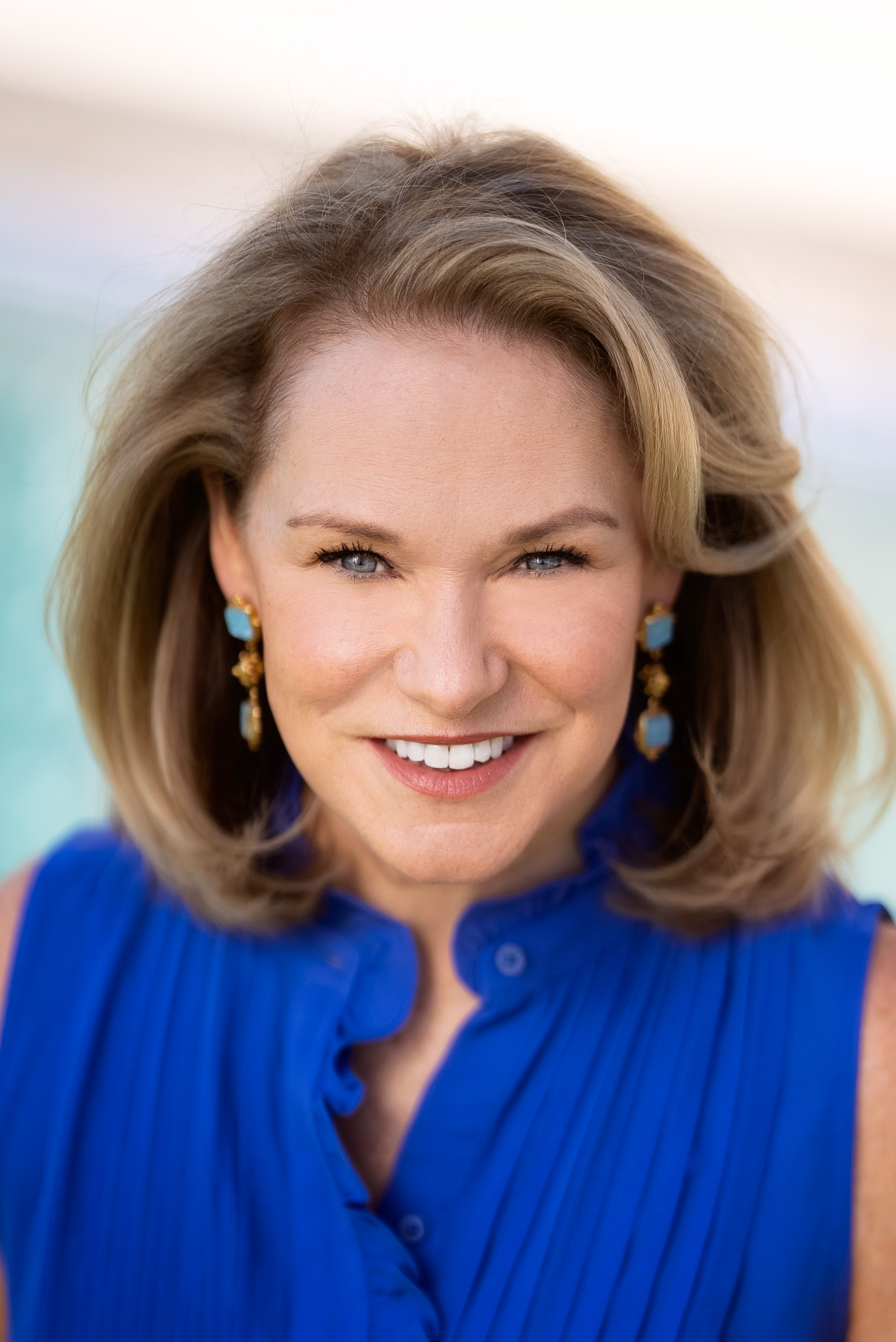 Libby in the News
Latest News about Libby Lagdon