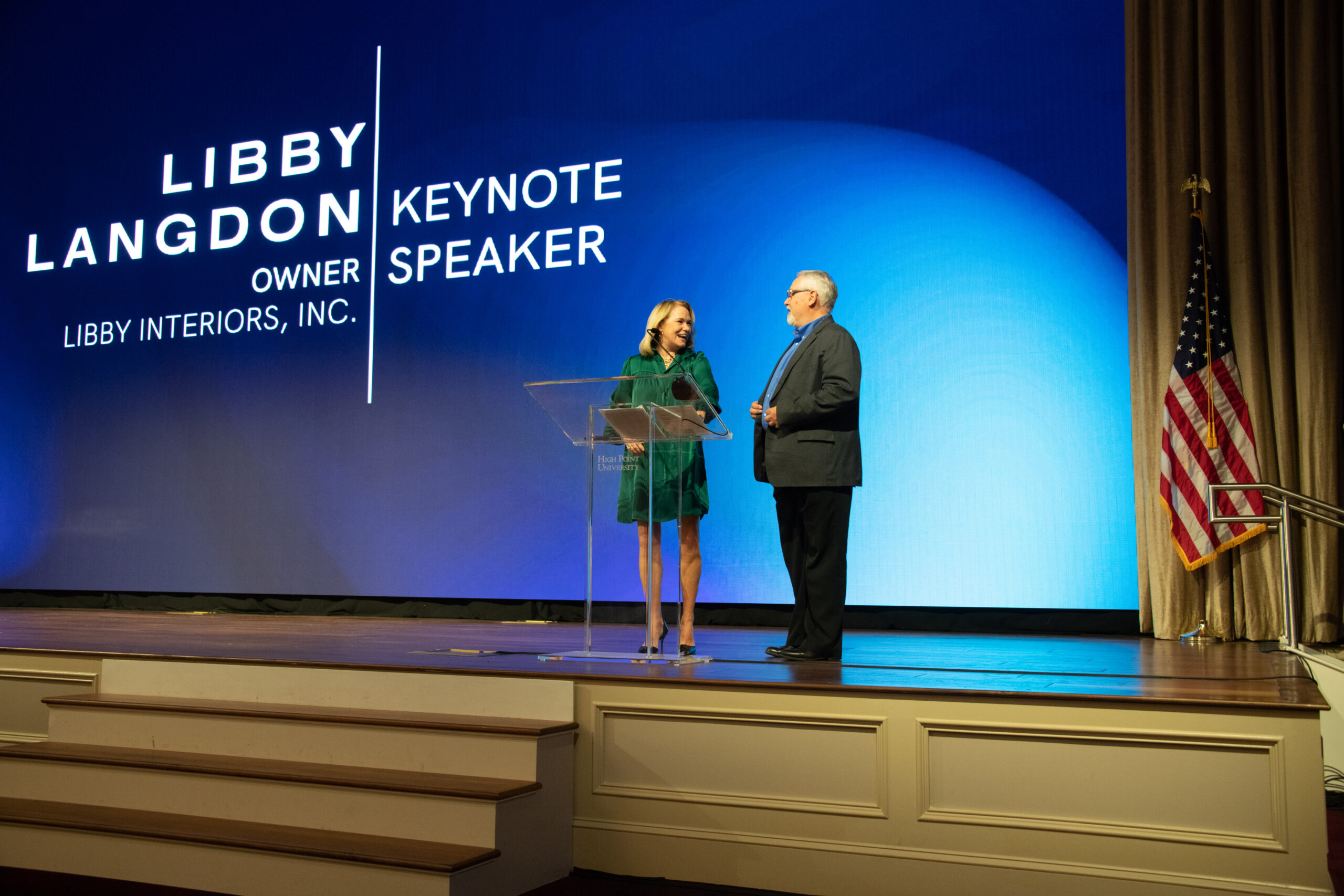 Libby's Speaking Presentations:
I've put together a few topics for the presentation. Click the topic ideas below to read more about the presentation idea.
Amp Up Your Visibility Factor: How to Be Your Own Best PR Person
Turn up the volume on who you are, what you do and what do you want to accomplish! Libby Langdon shares her insight and experiences on how using self-promotion and current media trends helped create more visible opportunities for herself and her business. Libby offers tips and valuable information on how to make positive changes and powerful moves forward to grow your business profile and raise awareness of who you are!
Using Video to your Business Advantage: Getting Started and Getting Results
Libby Langdon, interior designer, makeover TV personality and author shares the benefits of incorporating video as an important platform to broaden your brand and reach new audiences. So many signs are pointing to video and the moving image as a way for all sorts of businesses to easily convey who they are, what they are all about and get their messaging out. Libby breaks down the specific ways video can work for you, targeting the exact reasons why, and ways to tailor it to work for your needs. From her experiences doing makeovers on The Rachel Ray Show, The View, HGTV's Small Space Big Style and FOX's Design Invasion, she shares how to get started, tips and tactics to get comfortable being in front of the camera and coming up with ideas to develop dynamic content. In this fast-paced presentation attendee's will leave feeling, empowered, inspired, and energized to start using video as a tool to add visibility to their brand and business.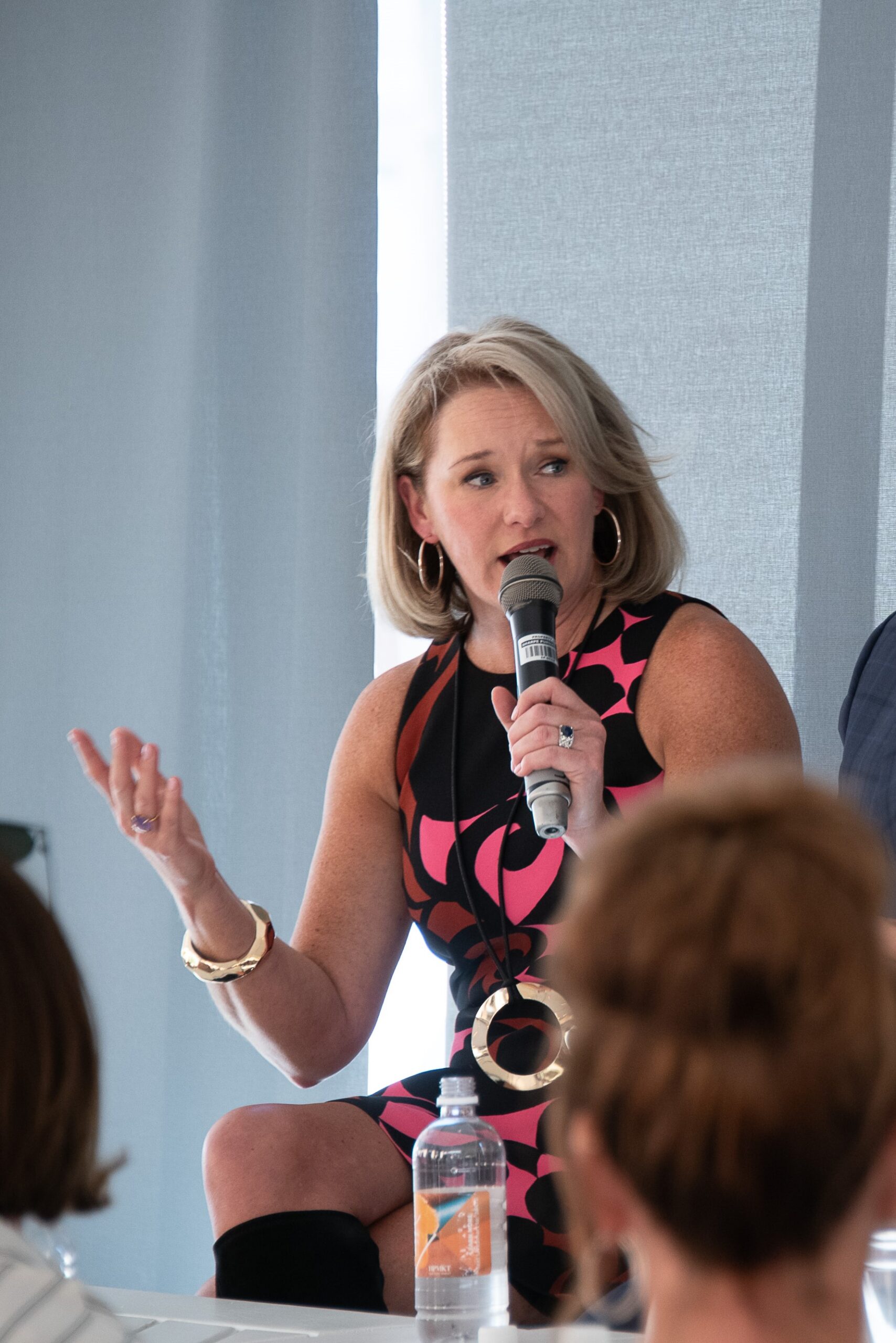 Additional Speaking Topics
Downsizing with Style – Design Tips and Tactics for Senior Living
The Science of How we Sit in our Furniture – Insights into Today's Consumers Lifestyle
Spotting Trends, Building Trust and Embracing Transition: Build Your Business with Positive Pivots!
Budget Kitchen Design Ideas
Libby's Insider Secrets – Interior Designers Tricks of the Trade
Libby's Interior Design Student Presentation -What you Need to Know
The Truth about Licensed Collections; The Commitment, Timeline and Potential
Join Libby Langdon, interior designer, television personality, author, product designer, as she presents proven tips and tactics toward designing, developing, and promoting product collections based on her own successful licensed home furnishings lines. She delves into having the right foundation making you an appealing partner to potential manufacturers, what companies should you reach out to, who's a good fit, and how best to position your pitch. Libby also breaks down her design process; how it starts, how the sample making process goes, different royalty rates depending on the product, legal responsibilities and what it takes to bring a complete collection to market. She also shares her strategies designing for the mass market vs. custom project pieces and offers insight on the sales and promotion the products broadening outreach with your partner in this informative, fast-paced and motivational presentation!
Broaden Your Brand: Tactics to Market and Build Your Design Business
Learn about direct ways to focus and hone your marketing tactics for your business; ideas on how to approach a new client base that you may not have tapped into yet. Libby shows you rather than thinking outside the box that there is no box, she offers ways to set and tackle goals, and take calculated risks that will pay dividends in the end. She pulls from all her experiences on her wild and wacky path through the design world, her commercial and residential design business, writing a book, working in makeover TV, designing her own lines of home furnishings items and then shares the inside scoop on how she made all these things happen for herself. Are you better off finding a design niche for your business or are you better off casting a wide net in the industry? Are you clear on the goal and mission of your business and are you confident that you are conveying this to new potential clients? Libby answers these questions and so many more in a fast paced and informative class.
What Designing for a Showhouse Showed Me
Participating in showhouses, including the Traditional Home Hampton Designer Showhouse, have been exciting and eye-opening experiences for Libby Langdon that offered more than a few lessons about what consumers really think and how we can better serve them.
Secrets from her book Libby Langdon's Small Space Solutions and beyond! Whether you're designing or living in a tiny apartment, a compact condo, a little house or trying to merchandise a small retail space, Libby's ideas will help you capitalize on your square footage - from ways to visually trick the eye and make rooms seem larger to tips on combining storage and style.
Libby will provide smart saving tips for getting the most "bang out of your buck" when designing for a client on a budget.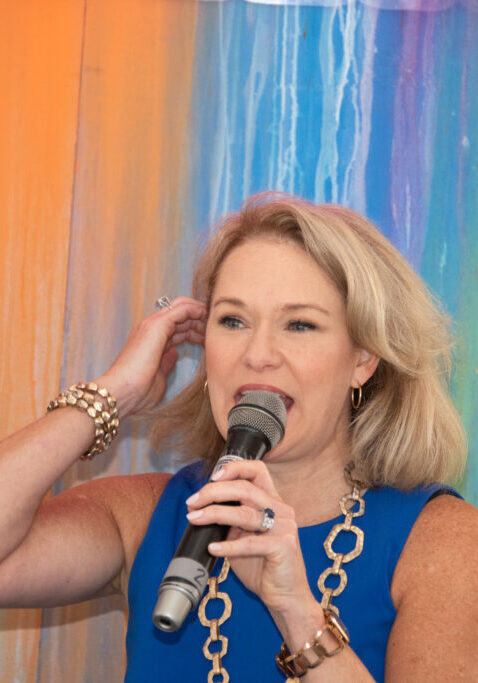 An exciting behind-the-scenes look at home makeover TV and the making of Daykeover with Libby Langdon with an up-to-the-minute report focused on the customers you want to reach. Designers, stylists, buyers, and merchandisers will benefit from Libby's insights gained from going into homes country-wide doing makeover television on how consumers really want to live in their homes and where they are most willing to spend money.
The Changing Tides of Coastal Design.
Well-known for her easy, elegant sand and sea inspired palettes and designs, Libby talks about coastal decor and how to incorporate this growing trend into your designs, whatever your client's zipcode and lifestyle. From designing your showroom to your clients' homes, Libby will give you oceans of ideas on how to ride the interior design wave that so many are seeking.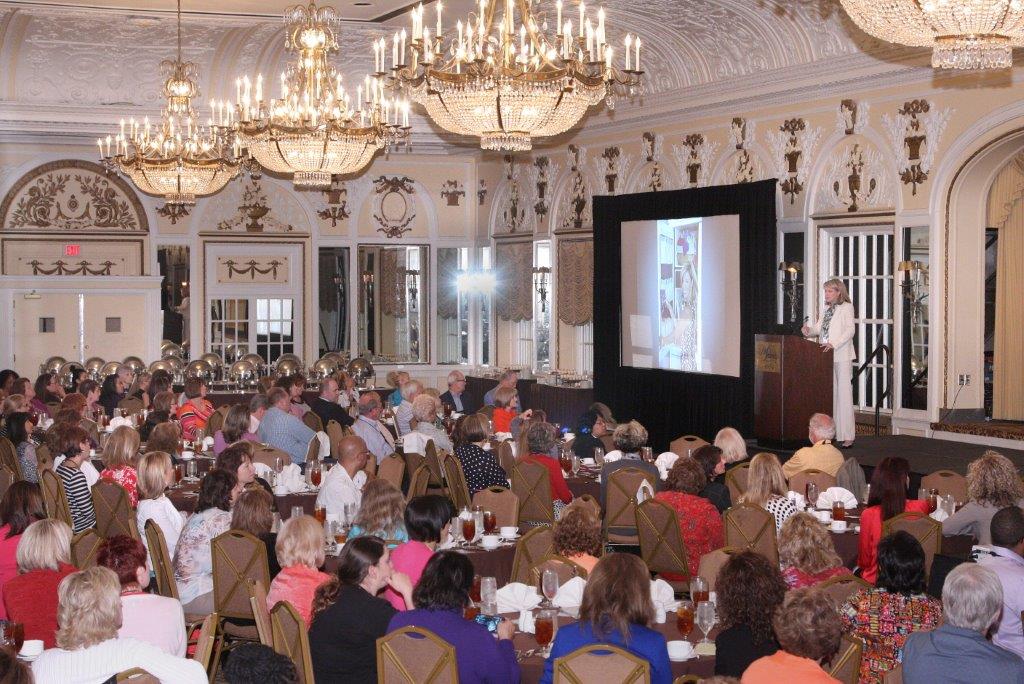 Presentation to ASID Designers – Wild and Wacky Path Into Interior Design and Makeover TV
In a fun filled, fast paced and dynamic visual presentation, Libby Langdon will share her experiences in the world of interior design, she'll cover everything from her delights AND total disasters in the world of makeover TV (FOX's Design Invasion, HGTV's Small Space, Big Style, Discovery's Construction Intervention and now as The Interior Design Buddy on The Rachael Ray Show). The ups and downs and the "how-I-got into makeover TV" will be covered as well as non-stop projected images of the blatantly bad spaces turned blissfully beautiful rooms and all the craziness that happens in between.
Trick the Eye – Design Ideas for Living Large in a Small Space
With the release of her first book, Libby Langdon's Small Space Solutions, the small-space design specialist offers abundant tips, tools and tricks for avoiding common small-space mistakes, fixing common small-space quandaries and tapping every small home's potential to be gracious, inviting and extremely functional. In the past five years—first as the lead host/designer of Fox's makeover show Design Invasion, and now as a design expert on HGTV's Small Space, Big Style, Libby has ventured into hundreds of dwellings across the country, finding solutions and offering inspirational designs for small spaces. In her travels she's noticed that "small" is the new "big,", and living with less doesn't mean living without luxury, sometime's living with less is the ultimate luxury! She's tackled everything from reworking the layout for a tiny bedroom, to creating a new color scheme for a small living room, making a closed-in kitchen appear larger and adding storage in restaurants and retail stores she's designed. Working with real people in their real spaces has inspired her to share what she's learned to help people who want to make their small spots live large.
Courting the Small Space Consumer
I'll discuss trends and lifestyle for the small space dweller based on my experience as an expert designer on HGTV's Small Space Big Style. I'll give retailers and designers insight into the rapidly growing market of small space consumers; their needs, their wants and the areas they are desperately looking for direction in. I'll discuss how to best position your designs, furniture and ideas for maximum salability to the consumer. I'll give tips on how retailers can move more product more effectively by styling spaces and taking the guesswork out for the consumer.
How We Really Live: Insights from the Front Lines of Makeover Television
Interior Designer and makeover TV guru, Libby Langdon, from shows like HGTV's Small Space, Big Style and The Rachael Ray Show gives her insight and input on what consumers are looking for and how they want to live. With her experiences of traveling across America and making over real people's homes, Libby shares the design dilemmas ( ) as well as the best ways to appeal to this mass market consumer. Join Libby for this dynamic, observant and informative presentation.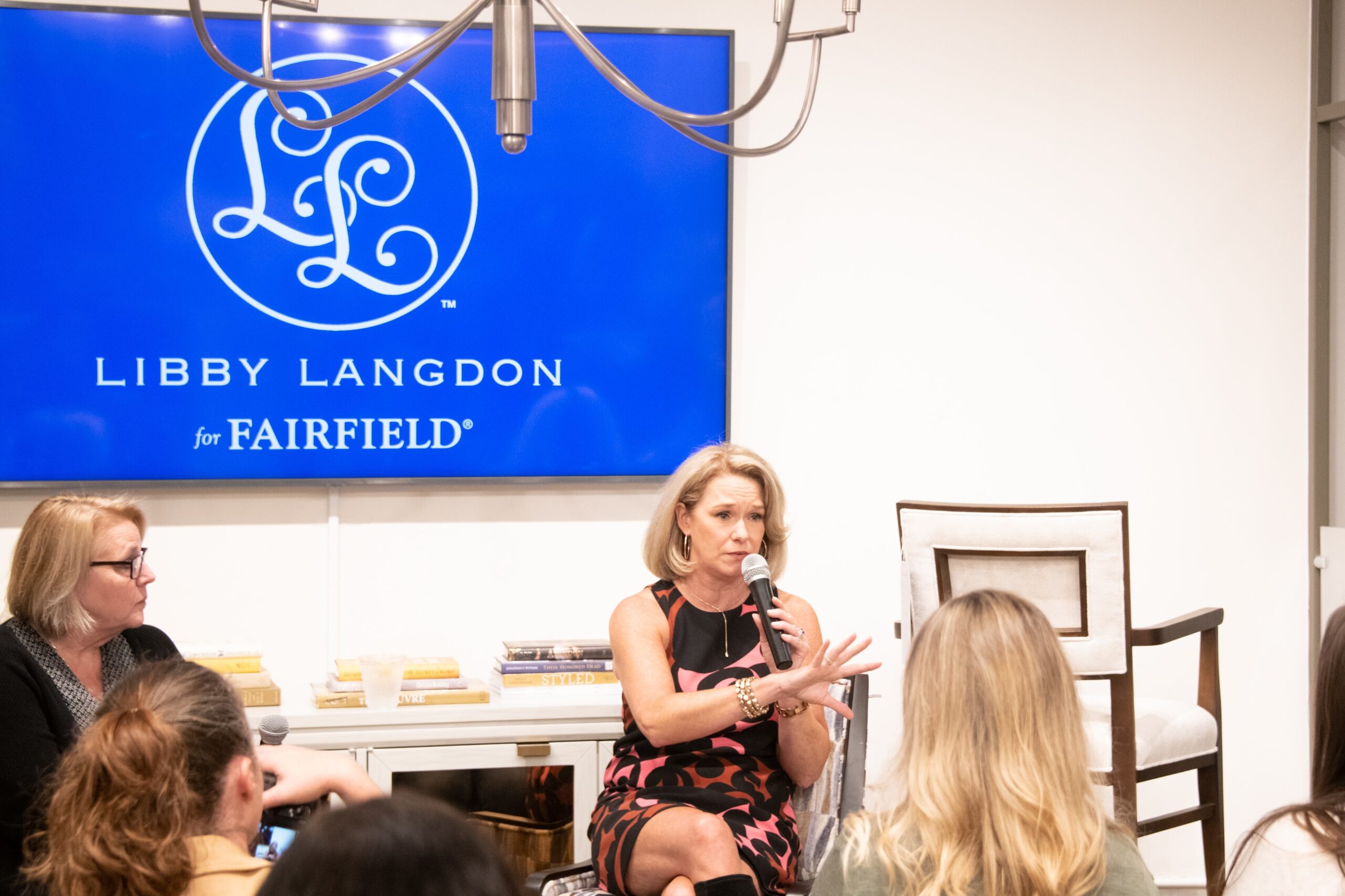 Getting Published: Raising Industry Awareness of your Design Projects and Products
Interior Designer and makeover TV guru, Libby Langdon, from shows like HGTV's Small Space, Big Style and The Rachael Ray Show shares ways to get your work and products out to various media outlets to grow your business profile. She discusses the best tactics to reach out to magazines, photographing your projects and products as well as honing in on your perfect audience and demographic. Join Libby and discover tips on how to get out there and become your own best PR person. (Let me know if you want to change "getting published", it could be spotlight, announce, broadcast??? Sort of stumped!)
Rise of the Interior Designer: What Furniture Retailers Can Learn
Interior Designer and makeover TV guru, Libby Langdon, from shows like HGTV's Small Space, Big Style and The Rachael Ray Show discusses working with her design clients and shares the common threads and looks that she see's over and over again when working with them. It's about mixing retail with custom and ways to give clients the looks they love on the budgets they've set. Libby offers her innovative ideas and input on how to appeal to the consumer in store settings, take some of the guess work out of design choices for them and create a customer for life! (ok, this can totally be tweaked, I kind of don't know where I'm going with this one…let me know your thoughts!)
Courting the Small Space Client: Design Tips for this Growing Demographic
Small Space living is rapidly on the rise and people are learning that living with less doesn't meaning living without luxury; Libby believes sometimes living with less is the ultimate luxury. From her experience on HGTV's Small Space, Big Style and then writing her first book, Libby Langdon's Small Space Solutions Libby will break down who the small space consumer is and the best way to design for their needs. She also debunks the myth that the small space dweller is only in urban areas but rather in every community across the country. She shares insight and information on designing an 180sq ft dorm room, helping an aging client downsize to move into an assisted living home and everything in between. In Libby's dynamic and design-tip filled class, learn how to tap into the small space client base which is getting bigger by the minute.
Speaking Conferences and Groups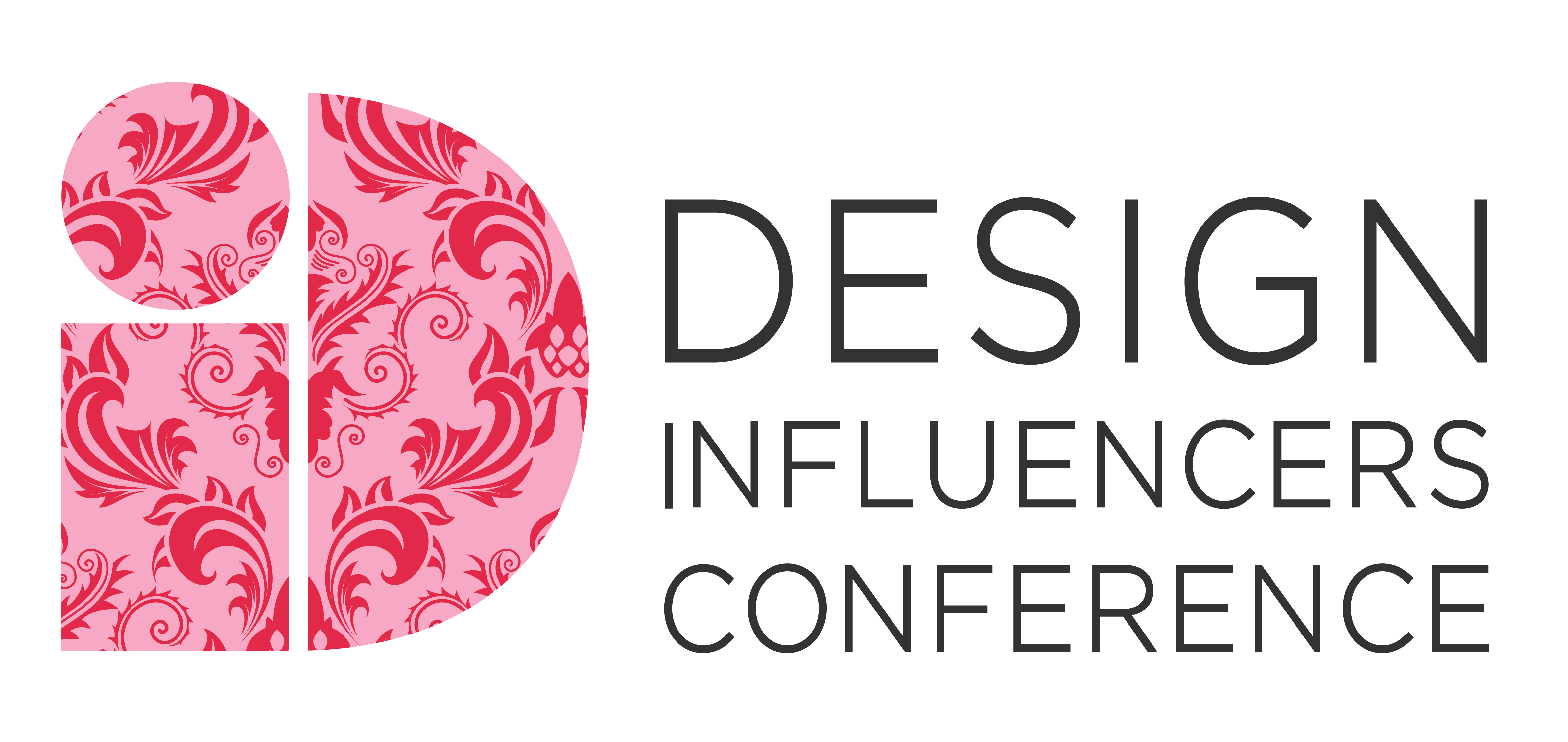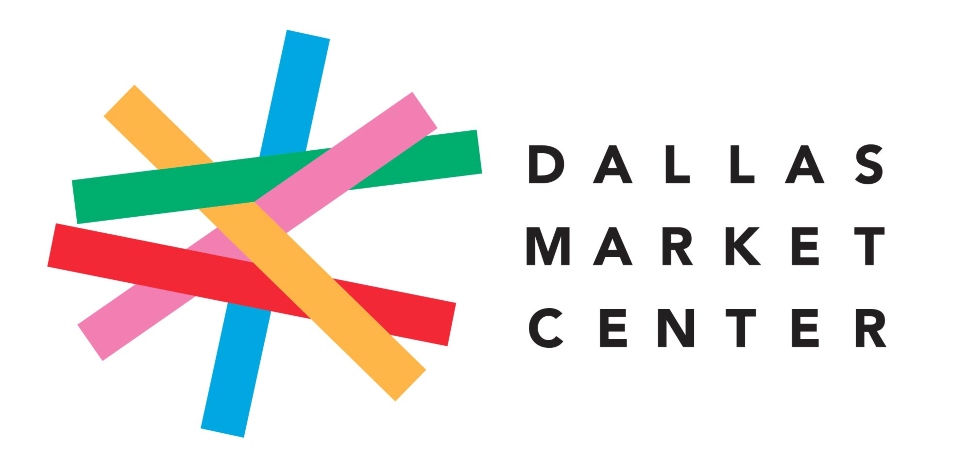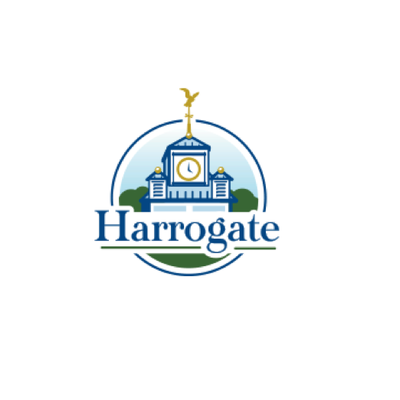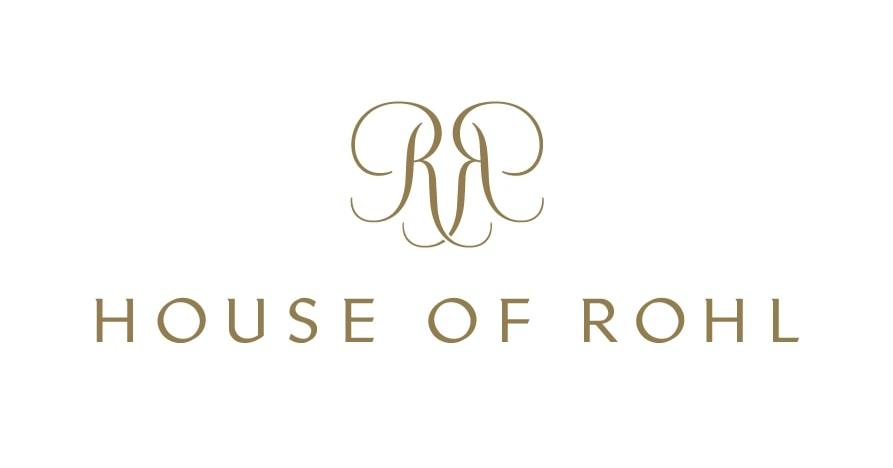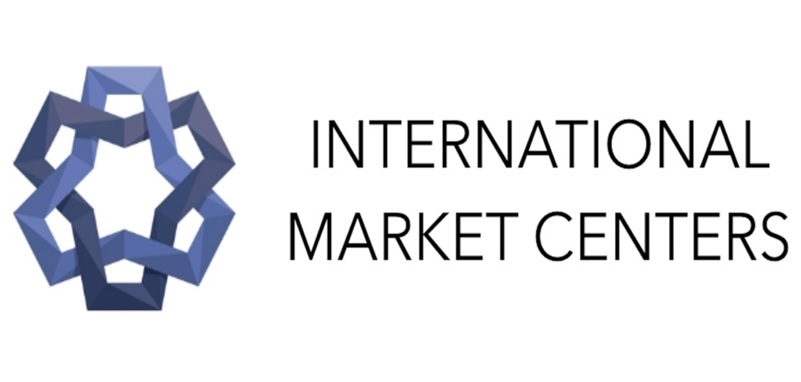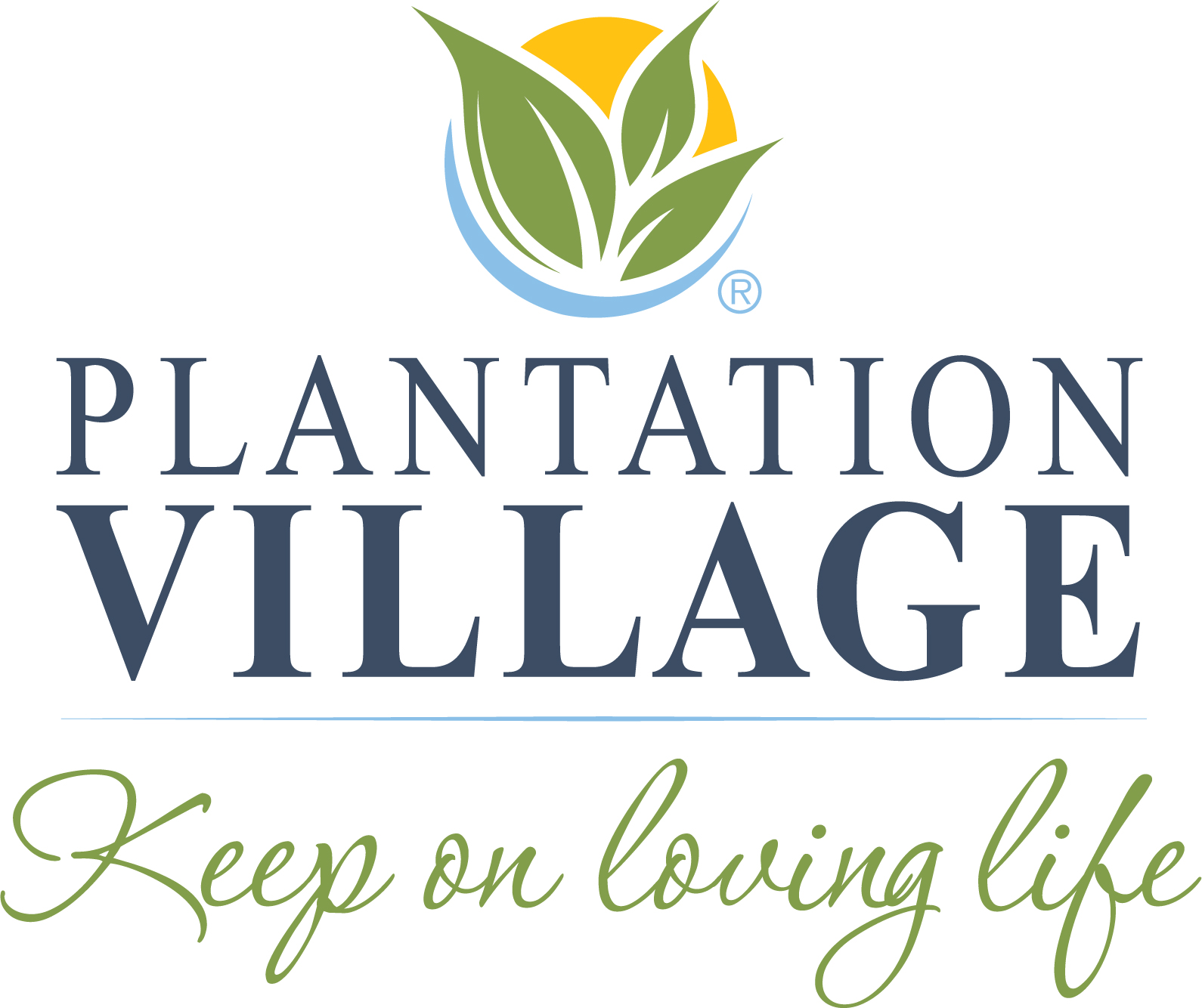 Want to Learn More About Libby?
Learn more about Libby Langdon and her experience as an interior designer, producer, and speaker.
Want Libby to Speak for your event?
Reach out to Libby and her team to start a conversation about speaking and presenting.