Libby Langdon - Videos Footage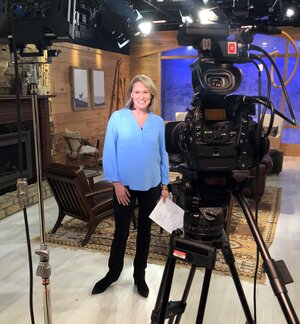 One of my favorite things is sharing interior design advice and ideas with people who want to make their homes stylish, functional and fabulous and one of the easiest ways for me to do that is via my design videos! Some videos are from Makeover TV shows I've done or guest segments on TV talkshows, some are filmed while we do client installations, and some are walkthroughs of finished projects.  I also have a YouTube channel that I hope you can check out for all things fun and informative in the world of interior design! 
                                Happy Designing!  Libby!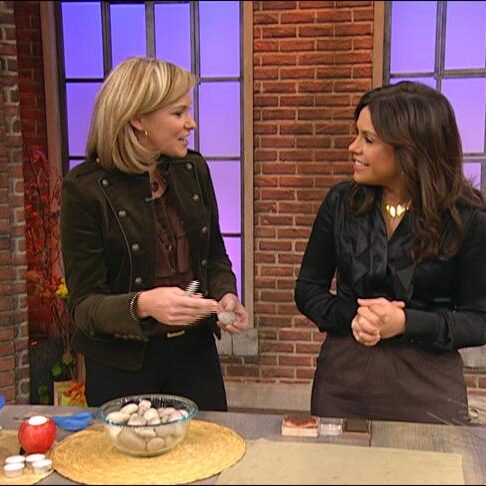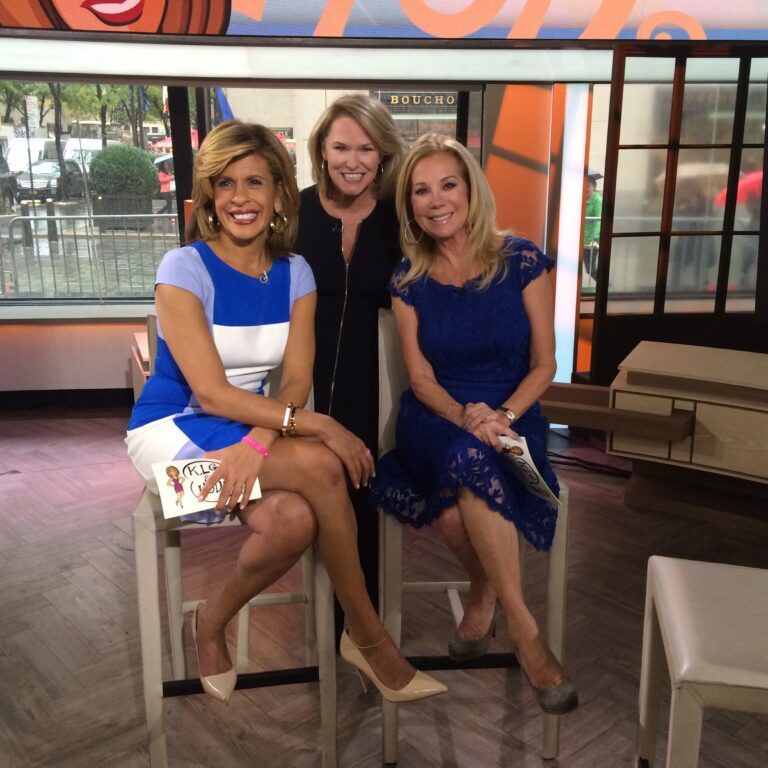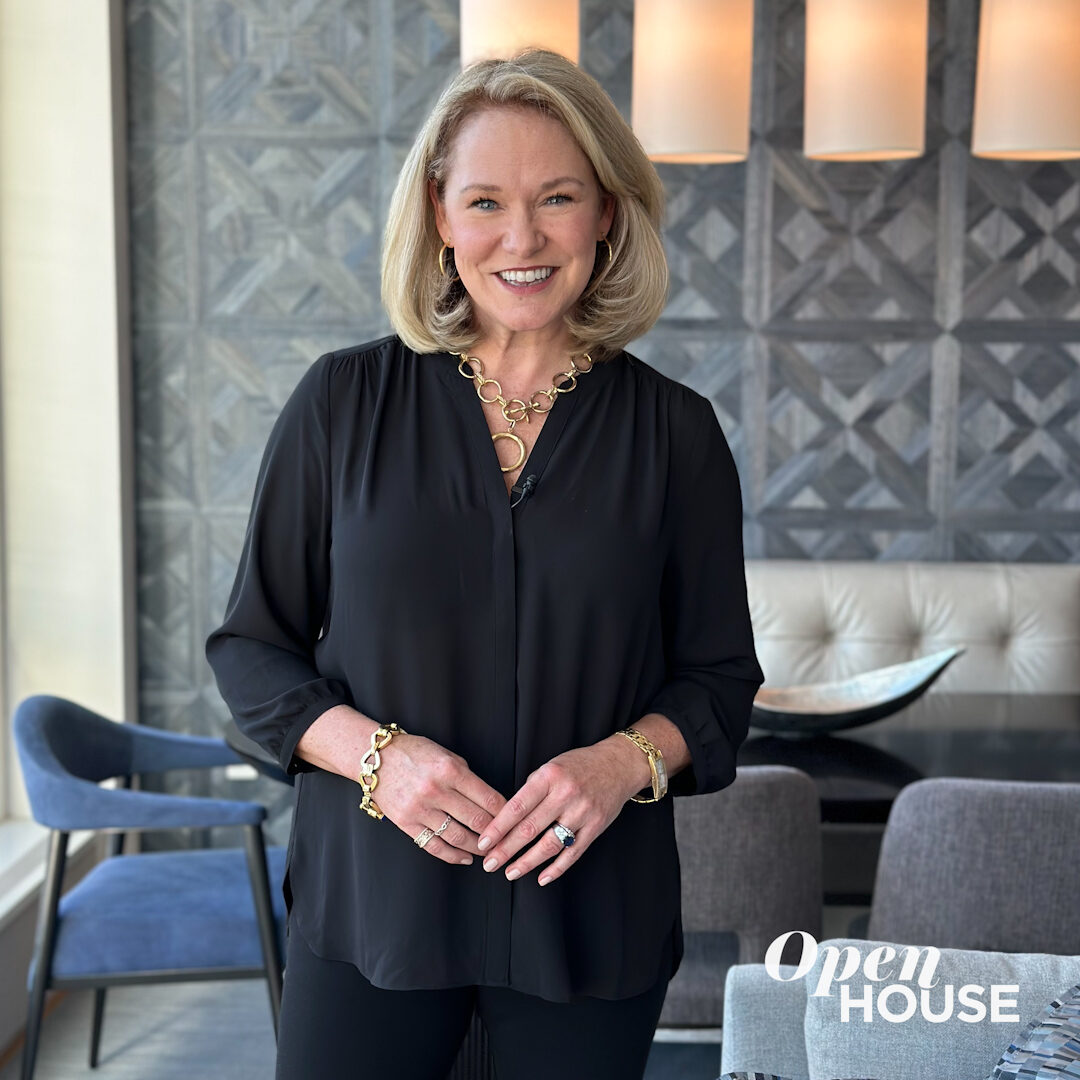 Welcome to my Youtube Videos!
I got my start in Interior design while working on a Makeover TV show on FOX called Design Invasion, and it made me fall in LOVE with a good "Before" and "After"!
Some of my videos show dramatic makeovers, while others are just little design changes or walkthroughs of projects that I've designed, but in each one, I try to share a little tip or takeaway you can use in your own home!
I hope you check out my videos, so please subscribe to my channel for updates when I post a new video, and thanks for watching!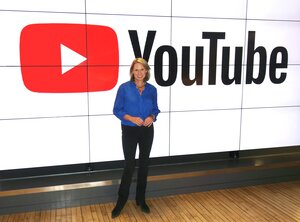 Watch Libby's interview on Fox 8 during Fall 2023 High Point Market where she discusses interior design trends.
Featured Video - Open House
Watch Libby's latest segment from Open House as she takes you on a walk through of the West Village Duplex project and gives design tips along the way.
Here is a selection of installs we recorded. These videos are connected to some of the work in our portfolio.
Wallpaper Inspiration & Dining Room Design
After months of working on an interior design, it's the most fun to see the spaces come to life during the project install! To make a strong visual impact within a space, it's important to have an overarching force that guides the entirety of the design. This gorgeous wallpaper was chosen to drive the overall personality of the dining room, and by the time it came together with the furniture, fixtures, and accessories, this gathering space truly exuded the client's personal design style.
Chic Beachy Bedroom In Navy And Coral
While installing a home can be tons of fun it also comes with some design challenges along the way! Watch as my team transforms five different rooms in this beautiful Hamptons home starting with this beachy room with an accent wall!
Coastal Bedroom With A Masculine Feel
The second room I transformed in this Hampton's home was a coastal bedroom with a masculine feel. If you're struggling with designing while there is construction in other areas of your home you will definitely relate to this project! Learn how to navigate through design difficulties and end with a strong design for your home!
Comfy Neutral Master Bedroom
This third room in the Hampton's home my team and I put together makes for a great comfy space to wind down after a long day. Be sure to listen for my design tips on opening up a space and making it feel like home!
A Big Design Punch In A Small Space
A small room doesn't necessarily mean you can't live in style! Watch as we install the fourth room in this Hampton's home and transform a small space into a luxurious room!
A Great Room Designed For Entertaining A Great Room Designed For Entertaining
The final episode wouldn't be complete without the most difficult design challenge of the whole process! Regardless of any obstacles my team persevered and delivered a beautiful great room and home within the deadline at hand! So great to see everything pulled together. Thank you for watching!
Libby Langdon On The Rachael Ray Show
Time Warp Room Makeovers
Design expert Libby Langdon shows you how to avoid a few decorating don'ts that could be making your home look old-fashioned!
Libby Langdon's Kitchen Transformations
The kitchen is the most popular room in the home, but most people automatically see dollar signs when thinking about doing any improvements. But design expert Libby Langdon shows you how a few inexpensive touches can really add that "wow" factor to your kitchen.
Libby Langdon On Rachael Ray
Libby is performing the tiniest makeover ever of an apartment in New York City.
Libby Langdon On The Rachael Ray Show Doing A Laundry Room Makeover
Libby is designing the laundry room of a busy family.
Libby Langdon's Dorm Room Makeover On The Rachael Ray Show
Libby demonstrates how to transform your dorm room into your favorite place to be. Without paint or screws.
A No-Money Make-Over By Libby Langdon
Libby Langdon is showing you a No-Money-Make-Over on The Rachael Ray Show.
Libby Langdon's Thanksgiving Decór Ideas On The Rachael Ray Show
Libby is demonstrating how to create Bobbing Apple Votive.
The Today Show With Kathie Lee & Hoda
'Don't Be Scared': 4 Ways To Add Paint To Your Home This Year
If you're looking for an inexpensive way to spruce up your home in 2015, interior designer Libby Langdon has the answer: paint.
Paint is one of the most inexpensive and amazing ways to completely transform your room," the House Beautiful magazine contributor told TODAY. She stopped by Studio 1A on Friday to share four ways you can transform your home with a can of paint and a few hours of free time.
Transform Your Home With These Simple Changes
Interior designer and House Beautiful contributor Libby Langodon joined Kathie Lee and Hoda to offer surprisingly simple changes to update an entire room.
How To Give Your Room A Makeover
Changing Up A Room Can Be Expensive, But It Doesn't Always Have To Be. House Beautiful Magazine Contributor Libby Langdon Offers Advice On How To Transform A Space On A Budget.
Libby's Simple And Stylish Holiday Table Decor
Simple and Stylish : Last minute holiday table decor ideas.
'Playing House' Stars Tackle A Colorful Home Design Quiz
Lennon Parham and Jessica St. Clair are the stars of "Playing House," so it's only fair that they tackle a home design challenge along with Kathie Lee and Hoda. Libby Langdon of House Beautiful quizzes the four ladies on the most popular colors for various areas of the home (and we all learn what color amaranth is).
How To Work A TV Into Your Family Room Decor
If you're unsure on how to seamlessly style your family room with a television, then follow these tips!
How To Give Your Room A Coastal Feel
Libby is back with some useful tips on decorating your bedroom to give it a coastal feel!
Tips And Tricks For Arranging Photos
Libby gives helpful advice on arranging photos in your home!
How To Figure Out The Right Picture Height
Watch Libby as she explains how to perfectly place pictures in your home!
Tips To Mix Up Bedroom Furniture
Watch Libby explain how to mix and match furniture for the perfect bedroom!
Sectional Sofa Setup Secrets
Watch as Libby explains how to setup a sectional sofa and the room around it!
Hanging Artwork On An Accent Wall
Don't be afraid to decorate your accent wall! Libby has a few tips on using artwork to complement and bring your accent wall to life!
Ways To Layer Your Bedding For A Luxurious Look
Check out these tips from Libby on how to make your bedding stand out in your bedroom!
How To Use Artwork In Your Home
Sometimes it can be tricky placing your favorite art works around your home but Libby shares some easy tips on using various pieces in your design!
Incorporating Family Photos Into Your Design
Watch Libby as she gives quick tips on decorating your home with family photos!
Choose An Accent Color To Spice Up Your Space
Watch Libby Langdon as she shows you how to chose the perfect accent color!
How To Style A Shallow Fireplace Mantle
Watch Libby Langdon as she shows you how to style a shallow fireplace!
Tips For A Large Rug With A Seam
Watch Libby Langdon work with a custom size rug with a seam and make it fit beautifully into the space!
How To Work With Neutral Tones In Your Space
Learn how to turn neutral tones from bland to interesting in your space with tips from Libby!
Save Your Hard Wood Floors
Libby's tips on how to keep your hardwood floors looking fresh and brand new! Watch to learn more!
Libby's Daykeover Show On Open House
One Day Living Room Makeover
Libby Langdon transforms a living room and foyer in just one day. By bringing in some new pieces and reorganizing the furniture, Libby turns an awkward living space upside down.
Daykeover: Living Room
Interior designer Libby Langdon takes a living room from bland to beautiful in just one day.
Daykeover: One-Day Foyer Fixer Upper
Libby Langdon shows us some quick and easy fixes to spice up your entry way, all in just one day.
Daykeover: Waterfront Living Room Makeover
Libby Langdon makes over this waterfront New Jersey living room in just one day.
Enjoying the videos? Check out the Portfolio
We have put together a selection of projects to showcase our work and provide inspiration for your next project.