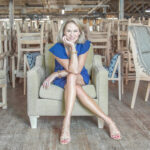 Libby's Easy, Elegant, Everyday Style
Thanks for checking out some of my interior projects; I do all sorts of different design styles, and it's so much fun to work all over the country and create homes that reflect my client's style!
Tribeca Lightfilled Penthouse
This was a total gut renovation, and what a "before and after" it was! The clients wanted to create a stylish pied-et-terre so they could enjoy time in New York City, but they also wanted to space that would work well for entertaining, and with two outdoor terraces, this was the perfect spot! We put in an all-new glass paneled staircase, all-new white oak bleached flooring, a custom white lacquer kitchen and bar, three new bathrooms, and installed new glass panels in the greenhouse-style windows (which needed to stay because of NYC code). We also had to revamp all the window shades for the space to motorized mechanisms because so much sun streams in they need to be closed when the clients aren't there. The design aesthetic was to keep it sleek and minimal but comfortable, I worked in tones of rich gray, slate blue, and white with nickel accents and lots of different artwork styles in the living spaces. I designed the custom white lacquer millwork in the office that doubles as a guestroom; the open shelves are mounted on dark gray slate stone to add depth and dimension to the small space. The Primary bedroom is in soft and soothing creams and with lots of texture and light wood finishes on the furniture items.  It was an amazing transformation and reworking of how to use the spaces, but it now works perfectly for their entertaining needs and has a wonderful flow and feels for the clients!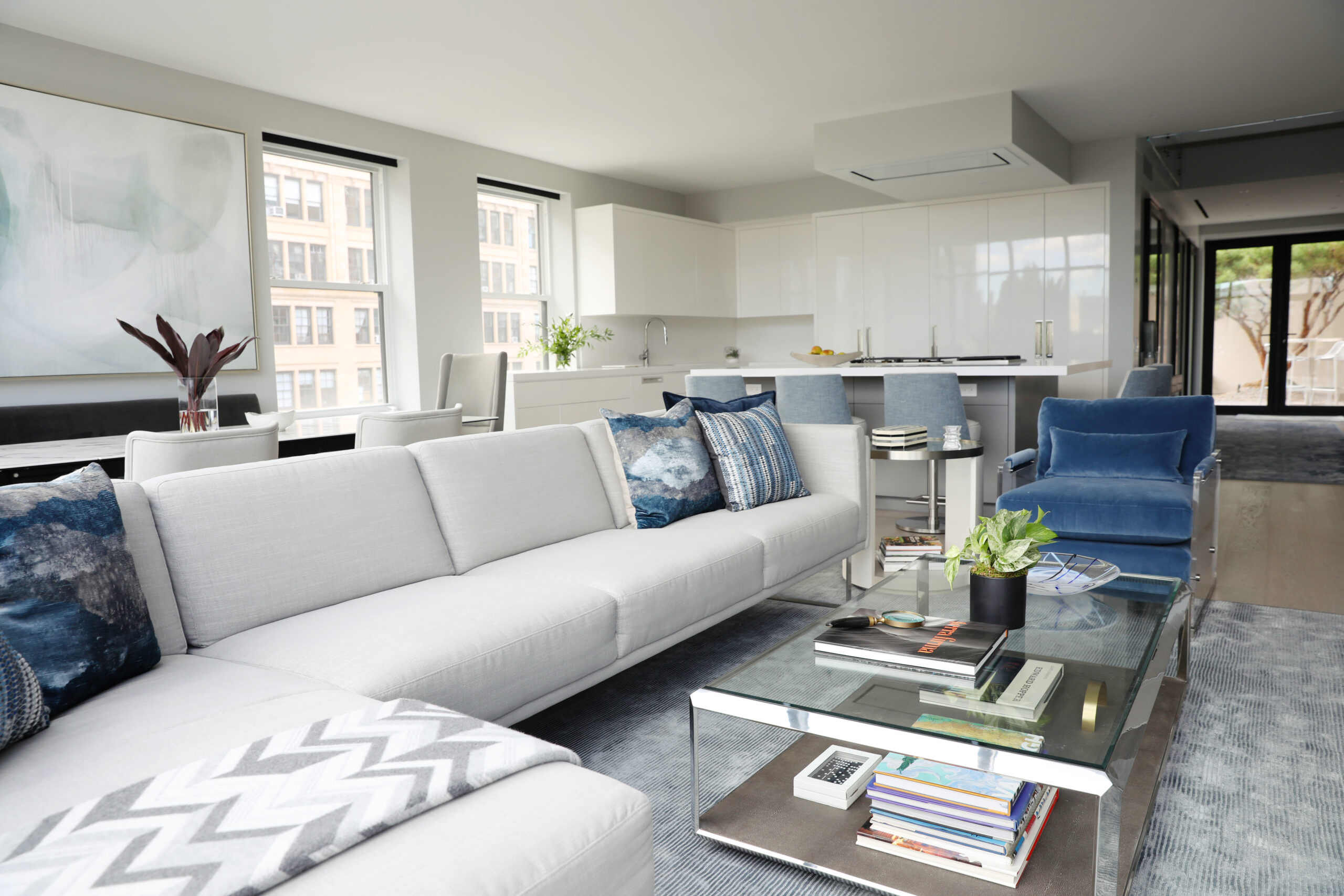 Want to Talk About Your Project?
Don't hesitate to contact me and let me know about your upcoming project.