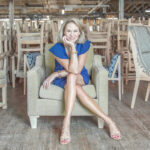 Libby's Easy, Elegant, Everyday Style
Thanks for checking out some of my interior projects; I do all sorts of different design styles, and it's so much fun to work all over the country and create homes that reflect my client's style!
Tailored Classic, Newport RI
This was a wonderful condo space down on the wharf surrounded by water on three sides, and while the rooms weren't overly big there was so much light and I knew I wanted to keep that open and airy feel. 
The clients were a little older and wanted a traditional feel but with sleek lines so it still felt updated and not stuffy.  I kept the materials in the living space and breakfast dining area in tones of pale gray and cream but used luxurious fabrics and leather to keep it feeling luxurious.  In the formal dining room I incorporated some more classic furniture pieces in dark wood tones but softened the look with pale blue walls and sepia sailing photographs.  The primary bedroom pops with the bold navy blue accent wall which is a dynamic contrast behind the high white, upholstered headboard.  It's a classic take on coastal style and is a home that will stand the test of time design wise!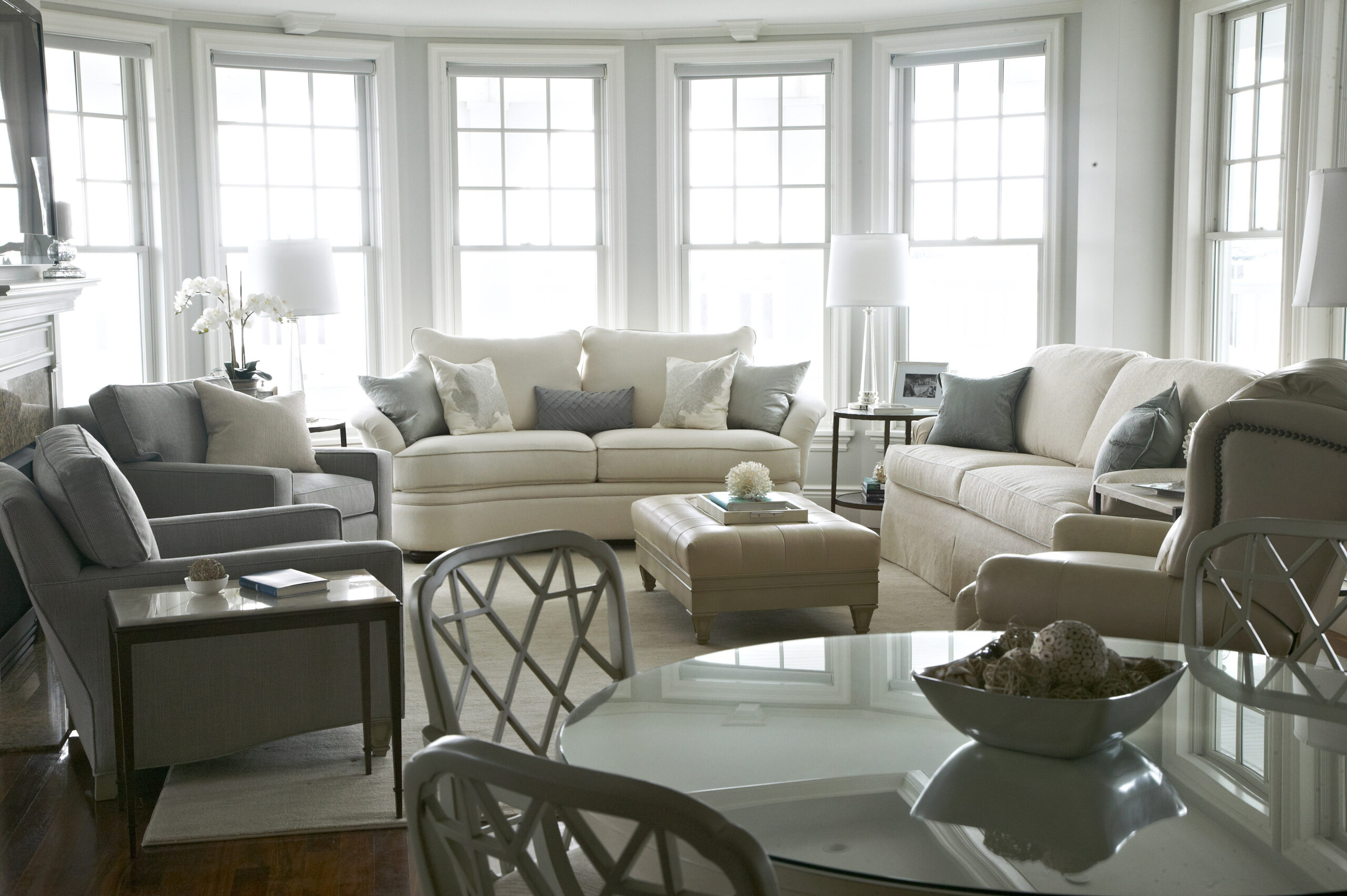 Want to Talk About Your Project?
Don't hesitate to contact me and let me know about your upcoming project.