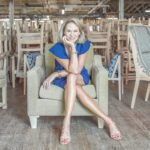 Libby's Easy, Elegant, Everyday Style
Thanks for checking out some of my interior projects; I do all sorts of different design styles, and it's so much fun to work all over the country and create homes that reflect my client's style!
Bold & Bright Flat Iron Apartment, NYC
This New York City apartment is 27 stories up and has some of the best skylines views New York has to offer.  The clients wanted a chic pied-a-terre getaway they could use when they wanted a taste of city life.
I started by using grays, cream, and black and then brought in bright pops of orange to help the space feel stylish and chic with sleek, clean lines. We painted accent walls in the living room to give a rich feel and visually trick the eye, making the wall recede, making the room feel larger.  The accent walls also allowed the furniture, tables, and lamps placed in front of them really pop and add depth and dimension to the design.  Large light-toned custom area rugs also helped to keep the spaces feeling open and expansive and acted as a great foundation since we didn't love the golden color of the parquet floors. It was a wonderful project and proves a primarily neutral palette can still be a very stylish and dynamic design with a bold color to spice up the space.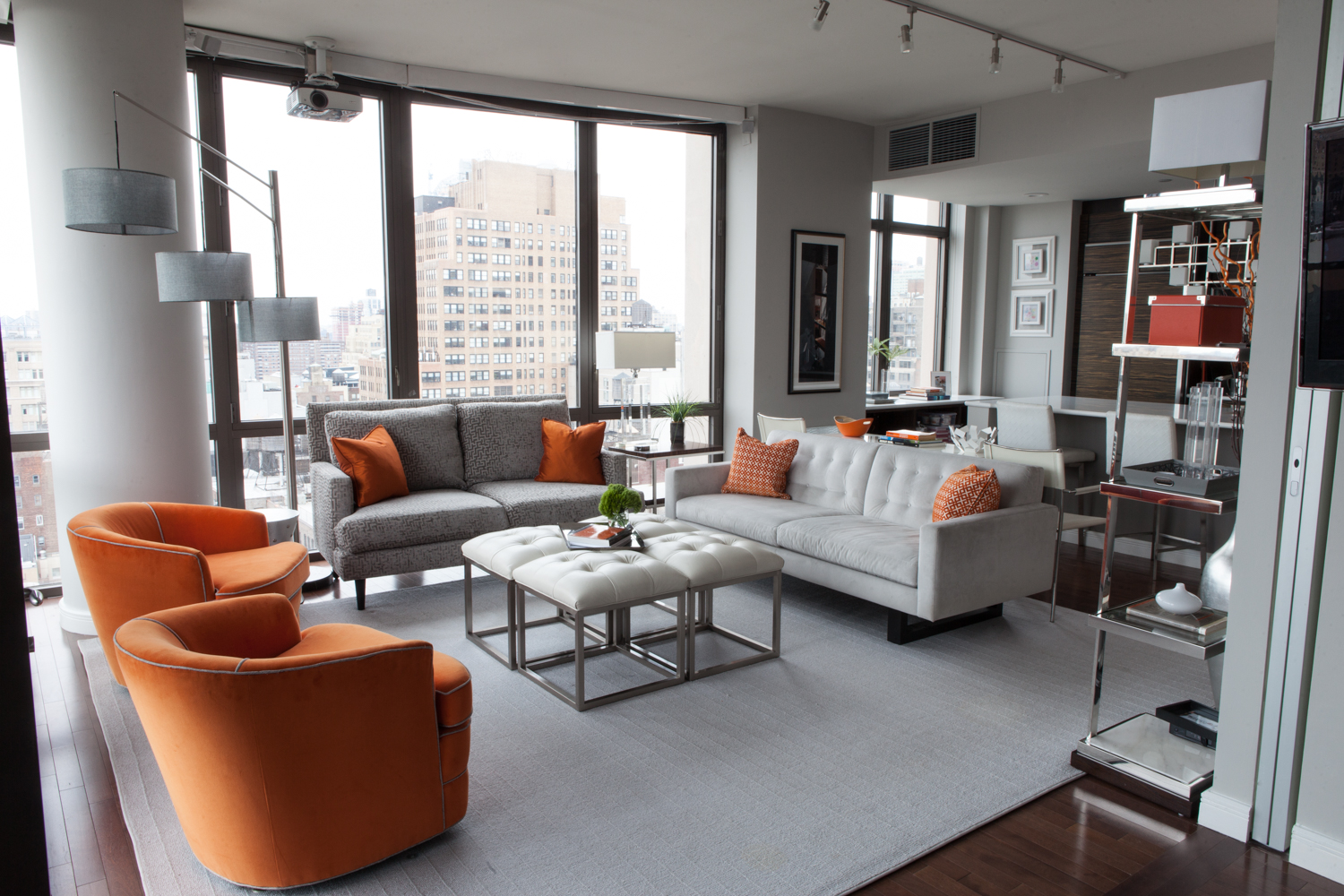 Want to Talk About Your Project?
Don't hesitate to contact me and let me know about your upcoming project.