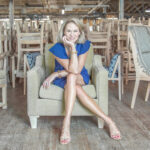 Libby's Easy, Elegant, Everyday Style
Thanks for checking out some of my interior projects; I do all sorts of different design styles, and it's so much fun to work all over the country and create homes that reflect my client's style!
Cool and Chic Vancouver, Canada
 I had a blast designing this wonderful townhome for our clients because they love color, wallpaper and living with unexpected and exciting design details. We took a "blank white box inner construction " home in one of the most desirable neighborhoods in West Vancouver and not only gave it a design point of view but also added decorative elements that enhanced its simple, modern architecture. Another true challenge was logistically working across the border with customs, managing deliveries of items, coordinating schedules and making payments on tariffs and duty fees, as well as finding workrooms and tradespeople (wallpaper installer, drapery workroom, upholsterer, etc.) in a city we've never worked in before. When it comes to the weather, Vancouver is inherently gray so we specifically stayed away from gray as a color used for upholstery, fabrics, textures, and rugs. I balanced the palette with warmer putty, earthy, and tan tones used alongside bright and bold pops of color.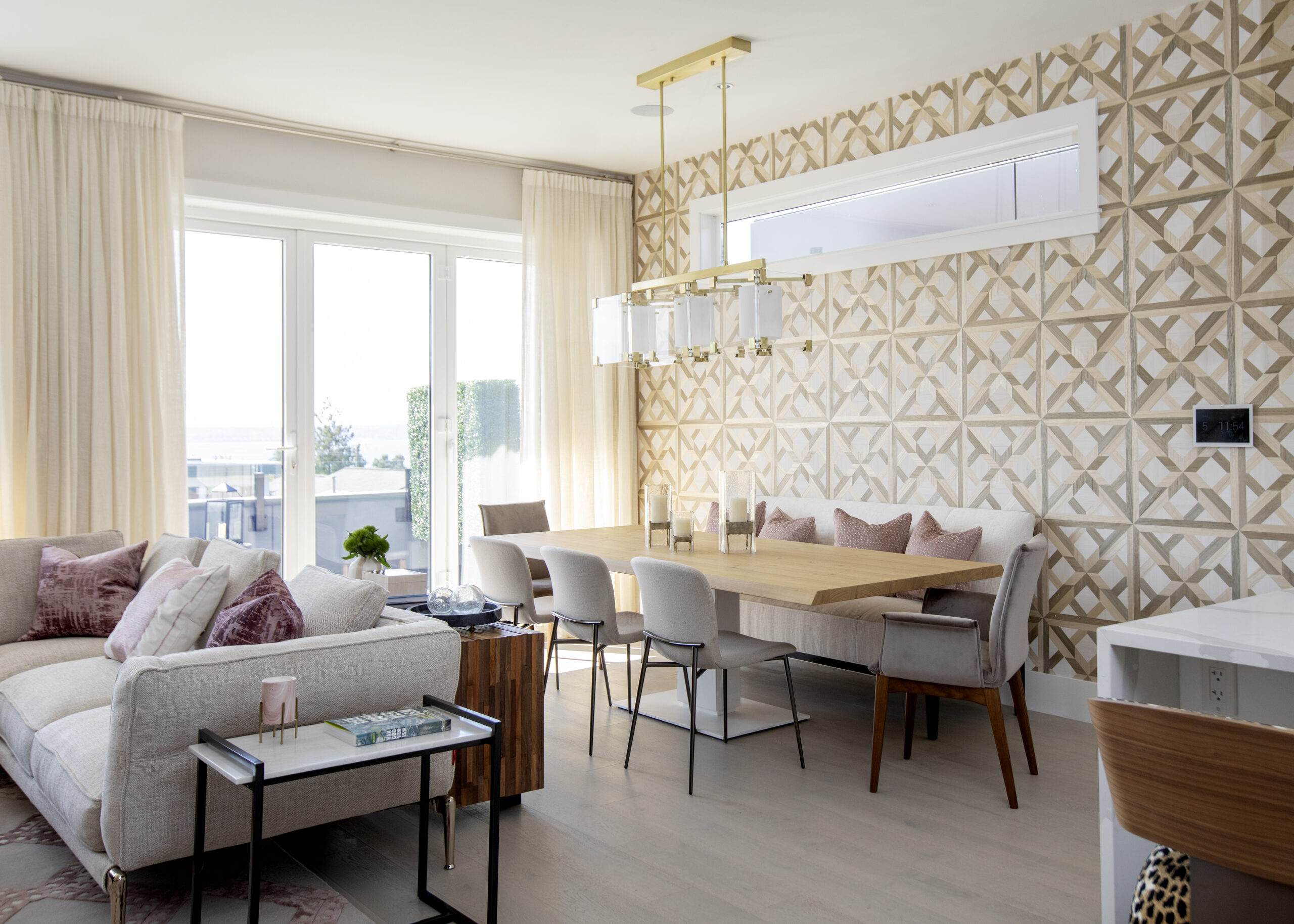 The client is a risk taker, so it was all about thinking outside the box and creating a design scheme that would excite them while also speaking to the design requests from their kids. I wanted to use a lot of wallpaper, and so did the client, so we went for it! This helped add architectural detail and visual interest, especially in some of the smaller spaces, and we upholstered one wall in the primary bedroom for a luxurious, comfy feel.  We worked to find a way to make the dining room and living room spaces feel open yet separate simultaneously. We also needed to figure out how to make sure ten people could sit at the dining table, "Comfort first" is the husband's mantra when it comes to seating, so comfortable seats and stools were a must, a non-negotiable, but they also needed to look fabulous! Knowing the client would eventually collect and curate their own art collection; it was important to get some temporary artwork up on the walls so the space would look and feel finished until they swapped in their dream pieces. The wall decor I got was very reasonably priced but large in scale to give the look of expensive art. One of the best by-products of working on this project was I fell in love with Vancouver and it's people, and now I cannot wait to go back!
Want to Talk About Your Project?
Don't hesitate to contact me and let me know about your upcoming project.