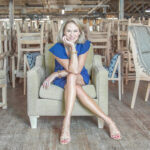 Libby's Easy, Elegant, Everyday Style
Thanks for checking out some of my interior projects; I do all sorts of different design styles, and it's so much fun to work all over the country and create homes that reflect my client's style!
Central Park West Modern Mix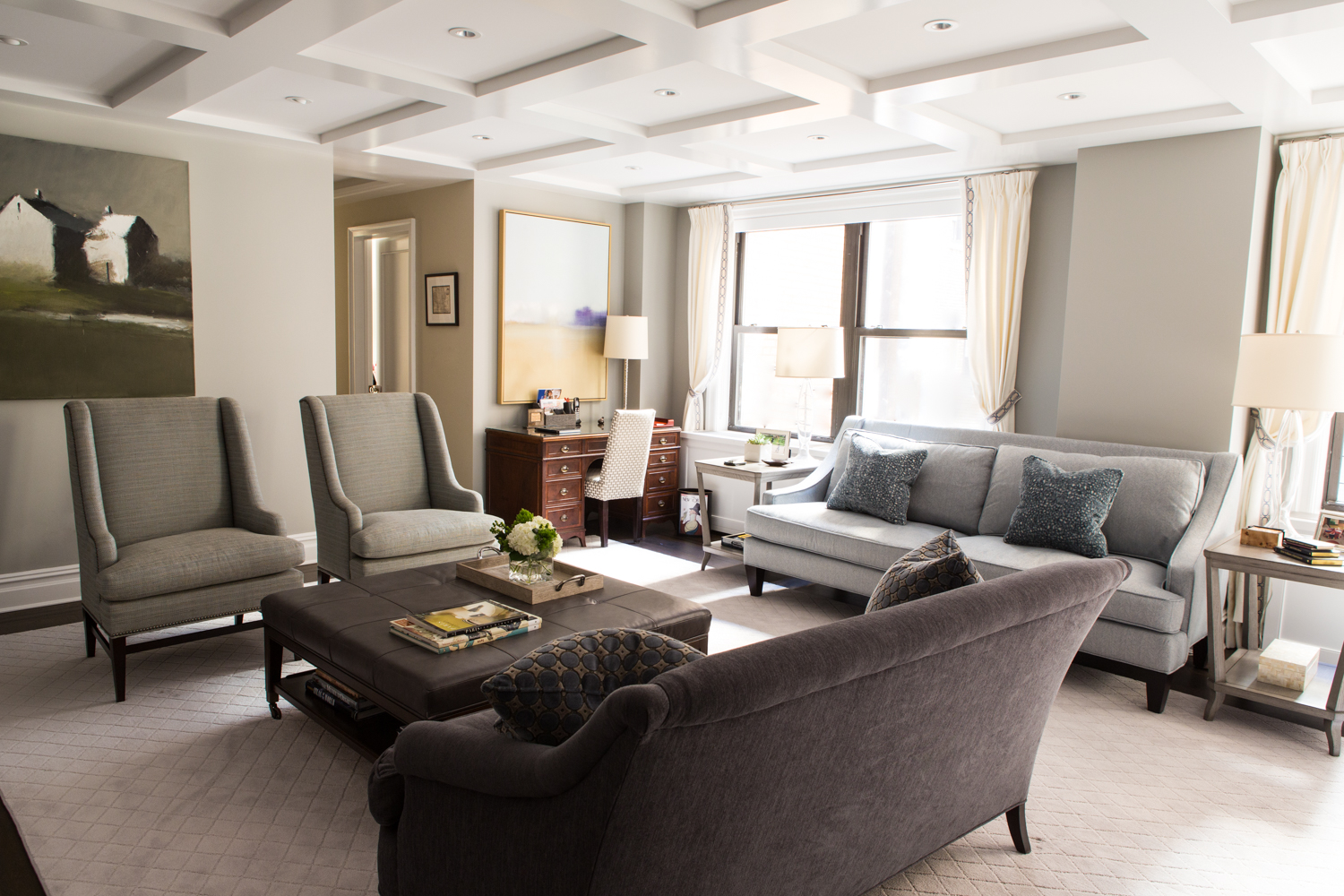 This was a wonderful project that gave me the opportunity to use some of the clients' existing family heirloom antiques and combine them with some new, large-scale contemporary artwork and fabulous furniture for a look that is all their own.  It was a gut renovation where we took three apartments, all on the same floor, and combined them into one large apartment. I wanted to ensure the flow worked well; we maximized storage and gave them several areas to entertain family and friends.
      The slate blue, gray, and white color scheme in the living room was a great backdrop for some of their favorite artwork, the red walls in the foyer made the space its own little moment when you enter the apartment, and the family room was designed with functionality for kids in mind.  The color combination of navy, tan, and pops of coral in the family room gives a happy vibe to the combined living and dining space.  The custom storage banquette worked well to allow as many people to gather and eat at the table as possible; it was also intended to be a spot for homework, work from home, and whatever other activities needed to happen in the hub of the home.  The clients love the end result and cannot believe how seamless the space feels now; you would have never known we combined three separate, chopped-up apartments into one great big one!  
Want to Talk About Your Project?
Don't hesitate to contact me and let me know about your upcoming project.